persnickety: The original Scottish dialect form was "pernickety," but Americans changed it to "persnickety" a century ago. "Pernickety" is generally unknown in the U.S. though it's still in wide use across the Atlantic.
While using
StumbleUpon
this morning, I found an awesome website for people who obsess over the proper useage of common (and some uncommon) words, sayings, and phrases... I am in love!
The
web version
of Paul Brians' book,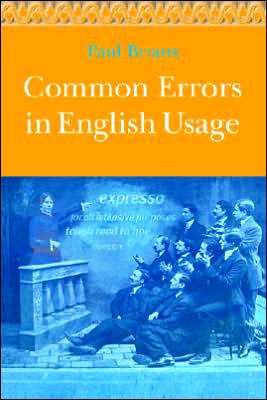 Common Errors in English
is wonderful!! You can look up interesting little tidbits on word use and misuse for countless everyday phrases such as
a historic/an historic
event (a personal pet peeve), when to use
assure/ensure/insure
, and how to know when you are
through
(another pet peeve).
I know there are many sites out there dedicated to the use and misuse of our language, this one is just new and I thought I'd share it with you all.

Do you have any pet peeves in English useage? Are they with written or spoken English? Do you correct the offending user?